It is hard to believe that we are already in the autumn of 2020. Perfectly fitting for this time is Juan Alonso's 1997 Fall. This acrylic painting features an abstract plant with beautiful, autumn colors of purple, mossy green, and gold-yellow. The background has grounding earth tones that help make the gold flowers front and center of the work.
Alonso states on his studio website, "My work is an on-going exploration of abstraction based on forms both found in nature and those conceived by human ingenuity. Memories of sights and sounds of my Caribbean origins always play an integral part in my creativity." These motifs of nature, sight and sound carry over easily into "Fall" with the subtle motion lines around the entire plant, suggesting the plant is not still, but moving; perhaps in a cool, autumn breeze. It allows the viewer to step into this static piece and have an experience that is more than just visual, entertaining all human senses.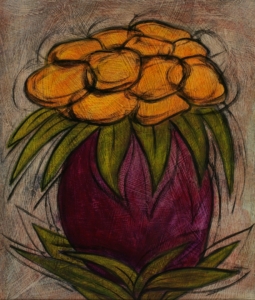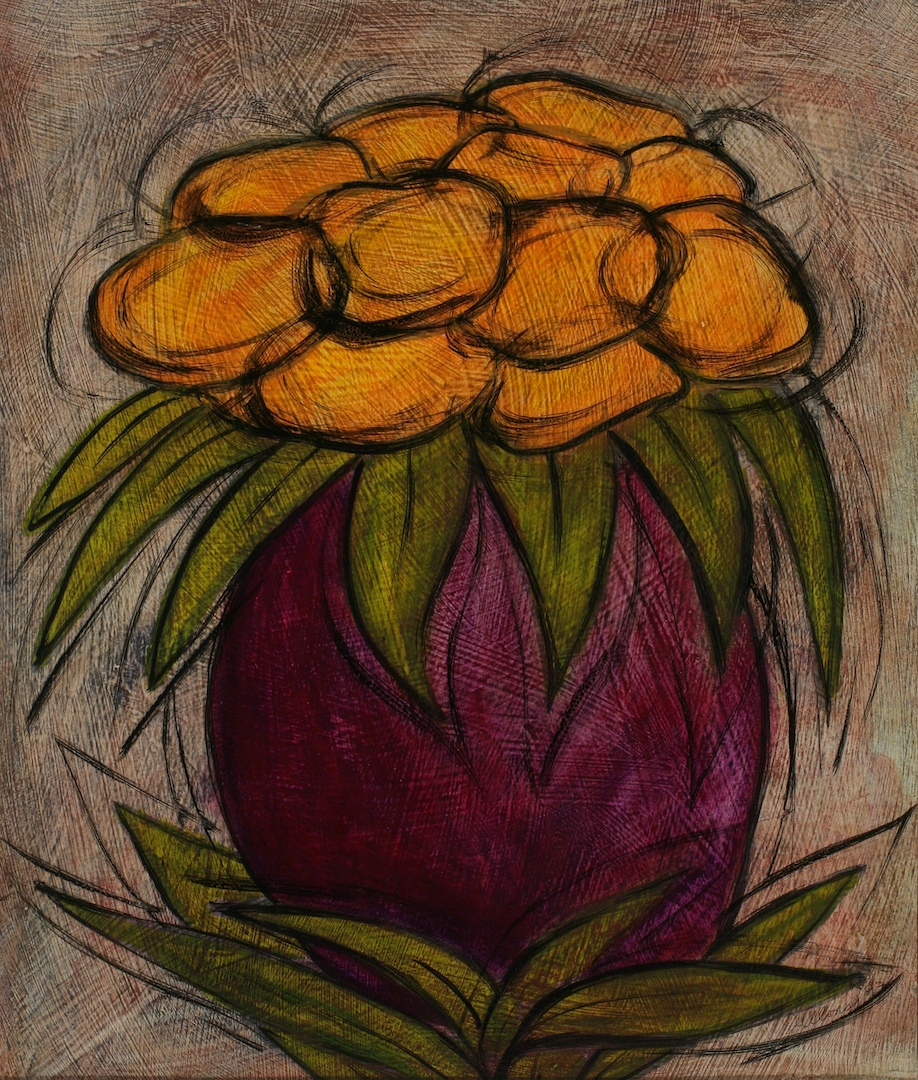 Juan Alonso came to the United States from Cuba as a child. After working as a professional musician, he began painting in the 1970s and decided to pursue a career as a professional artist. His work has been exhibited in galleries and museums throughout the United States, Canada, and Latin America. He was awarded a Neddy Artist Fellowship in 1997, the Morrie and Joan Alhadeff PONCHO Artist of the Year Award in 2007, and the Seattle Mayor's Arts Award in 2010. Alonso's work is in numerous public, private, and museum collections, and he has executed commissions in Seattle for the Qwest Stadium and Exhibition Center, the Port of Seattle, and Sound Transit, among others. He also has served as an advocate for Northwest artists and particularly for artists of color in Washington State.