If you have been outdoors anywhere in Tacoma, you have seen public art. From the amazing Prairie Line Trail to the environmental sculptures at the new Dune Peninsula, Tacoma has been making art accessible for decades.
As TAM opened Forgotten Stories: Northwest Public Art of the 1930s, which looks broadly at the public art in Washington, Oregon, Montana and Idaho created as part of the Works Progress Administration, we thought it would be good to get local. Public investment in art has been part of the City of Tacoma's capital improvement projects since 2009, well before many other municipalities were investing in public art. Dedicating 1% of the total budget of new construction to commissioning or purchasing of artwork has now become standard practice throughout much of the country.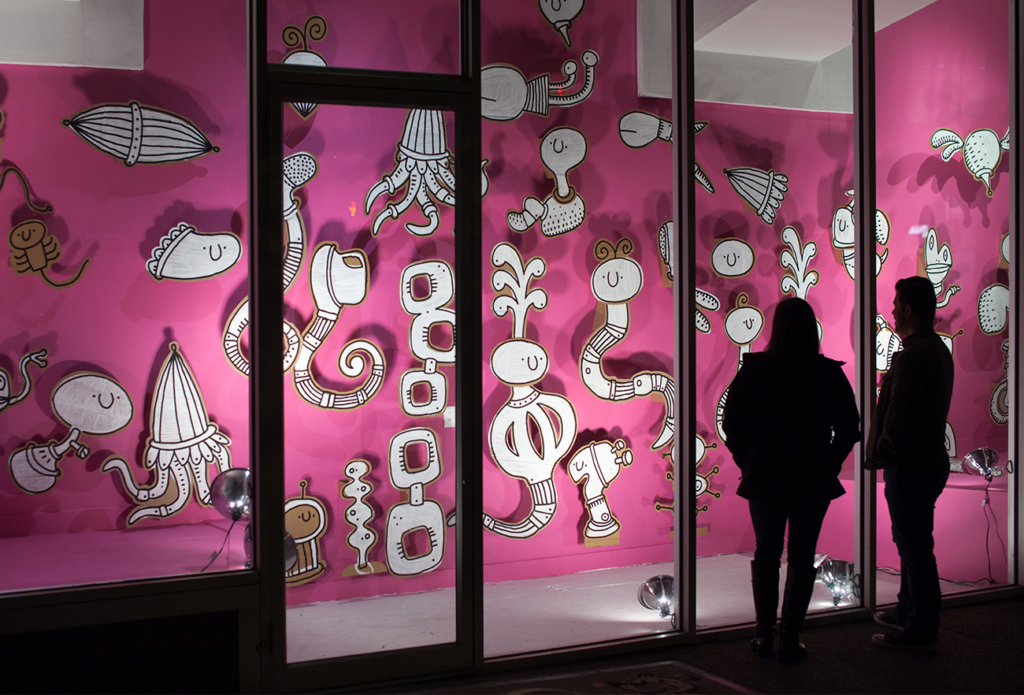 Created in 1965, Tacoma Arts Commission, one of the oldest arts commissions in Washington state, is the local entity charged with making recommendations about the City's investment in art. City staff from the Office of Arts and Cultural Vitality carryout the work of the department which includes not only grant making, but also develops and promotes the annual Tacoma Arts Month (which is every October in case you want to mark that on your calendar today), and now is overseeing the management of Tacoma Creates, our recently passed Cultural Access Program which takes a percentage of sales tax to fund nonprofit arts, culture, heritage and science programs in Tacoma. Additionally, the department produces the television series Art Town and runs the annual Tacoma Poet Laureate program. In 2016, the city council approved ARTFUL TACOMA, a strategic plan to align with the City's 2025 plan and chart specific goals and actions for the next five years.
Rebecca Solverson, Tacoma's Public Art Specialist thinks that Tacoma works with municipal and private partners in a unique way. "It's truly collaborative and means the whole city gets better access to public art. We partner very closely with Metro Parks, and work with a ton of other partners, including the Housing Authority, the Port, Pierce Transit, Sound Transit, the Foss Waterway Development Authority, and private partners. We have also emphasized training and finding opportunities for our local artists to open up the field. We have some incredible talent here in Tacoma that often just needs an opportunity," notes Solverson.
Metro Parks Tacoma (MPT) has been investing in public art since 2014. And with the recent passing of the bond, Tacoma residents agreed to fund $198 million in investment in our parks, MPT will be dedicating 1% off this money into public art. MPT has a wide and inclusive definition of public art which includes artist residences in internal departments, temporary art installations, and new media, demonstrating a very forward approach to public art. The much anticipated Dune Peninsula at Point Defiance Park includes the most recent additions. Adam Kuby's Alluvion (2018) and Nichole Rathburn's Little Makers (2019) both reference the park's past as an industrial site which produced deadly arsenic.
It would be hard to be in downtown Tacoma and not stop in awe of the amazing murals that can be found in a variety of locations. Many of these are brought about by Spaceworks, a joint effort of the City of Tacoma and the Tacoma Chamber of Commerce, with a mission to make Tacoma culturally vibrant and economically strong through training and support for artists and creative entrepreneurs. Within their Artscapes program, they manage the 950 Gallery, Woolworth Window installations, public murals, painted tollbooths, and a new video gallery on the 12th St. Hillclimb.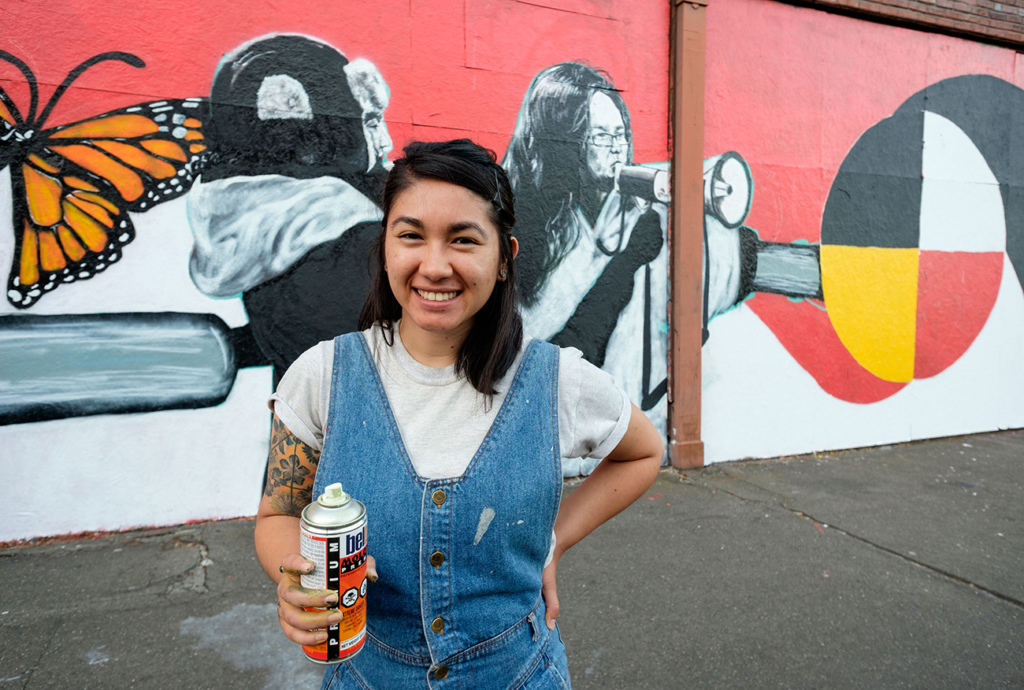 Spaceworks Executive Director Michael Liang notes that Artscapes are expanding out of the downtown core. "Increasingly, we've taken on more murals outside of downtown, in partnership with property owners or community organizations. We are also nearly finished with a mural project with Sound Transit, as part of their Loyal to the Local marketing campaign. We proposed a series of 7 small, temporary murals to add some color to the on-going light rail construction. We know that Stadium and Hilltop businesses are impacted by the construction and we invited local artists to create works that would inspire and encourage patronage to these businesses," notes Liang.
Also currently under development is a new mural in partnership with the Washington State History Museum's exhibition Men of Change. Artist Dion Thomas was hired to create a community-informed mural that responds to the exhibition and will be unveiled in the late summer of 2020.
Tacoma embraces creative energy unlike many other cities of similar size. The riches of our shared artistic community are in broad daylight and invite everyone to hold space for the transformational power of art.
---
Featured image: "Flower Power" a mural by Lourdes Jackson, 2018. Funded by @spaceworkstacoma. Photo by Silong Chhun.