Have you ever seen someone skin a rabbit? I watched the artist Christine M. Babic remove the fur from a rabbit carcass as part of an art performance and it inspired me to rethink an exhibition that I was working on about John James Audubon.[1]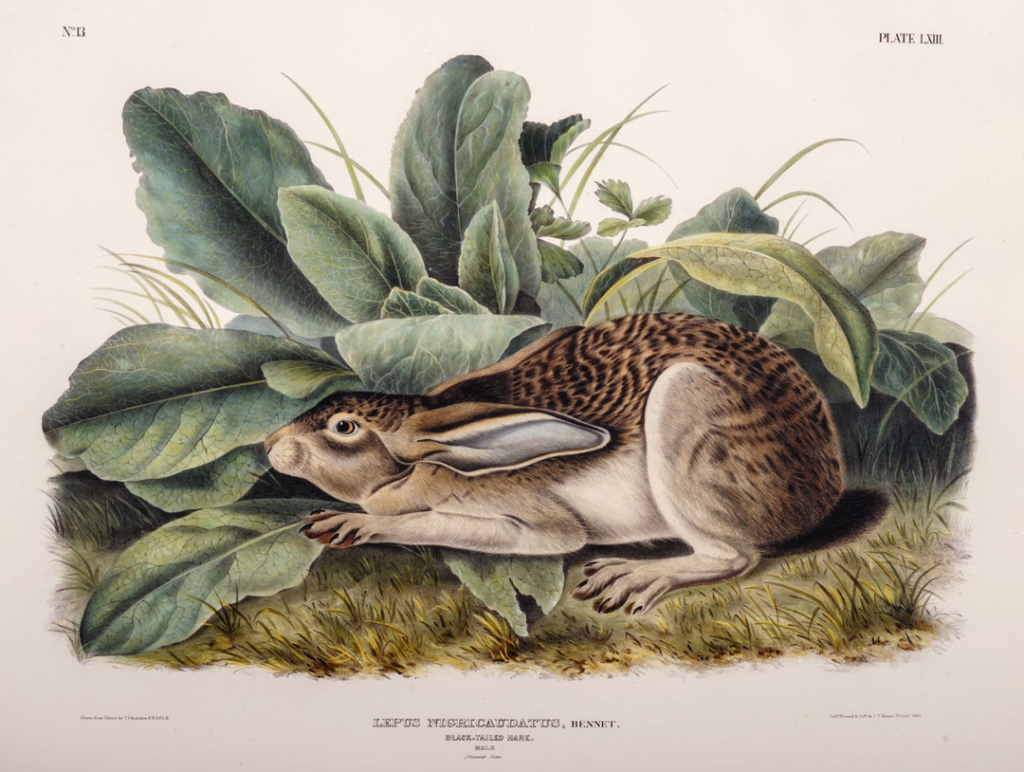 As the Haub Curator of Western Art at Tacoma Art Museum (TAM) I was asked to curate an exhibition of John James Audubon's The Viviparous Quadrupeds of North America and I was honestly a bit conflicted, and not just because the artist has received significant recognition and attention in museums. I was also concerned because although Audubon receives much credit for his scientific illustrations of North American wildlife they often disregard and diminish the intimate and sophisticated knowledge that Native Americans have for the complex ecosystems where we live. To share Audubon's work on its own, I feared would only perpetuate the misleading "discovery myths" that are common in stories of American history. By recontextualizing Audubon's work and inviting a Native American artist to share space in the gallery, I saw an opportunity to reveal the tensions in historical American art with a more inclusive curatorial approach that would broaden the scope of the exhibition. I was greatly honored when RYAN! Feddersen agreed to contribute her work to this exhibitionary project.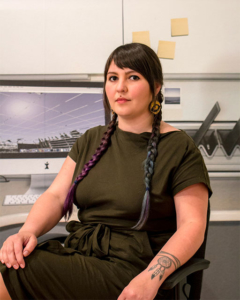 RYAN! Feddersen is an enrolled member of the Confederated Tribes of the Colville Reservation, from the Okanogan and Arrow Lakes bands, and of mixed European decent. She is a Tacoma-based artist whose work often navigates complex social, political, and environmental issues. She defies categorization in the way that she engages in various forms of conceptual and installation art that is at times performative and responsive. It is among the most intriguing contemporary art experiences that I've witnessed in museum settings.
I believe the first time I saw Ryan's  work was in 2016.  Her interactive Micro Spill (2016) sculptures were presented as part of an important exhibition of Native artists supporting Standing Rock and fundraising efforts for NO DAPL (No Dakota Access Pipeline). The exhibition was curated by Asia Tail and presented at the Spaceworks Gallery in Tacoma.[2] Micro Spill is a twist on a snow globe. There is a piece of acrylic industrial pipeline mounted on top of concrete blocks and surrounded by AstroTurf™ to create a terrarium-like effect of artificiality in the handheld globe. A person engages with the artwork by shaking the familiar-looking glass globe to reveal flecks of black oil filling the atmosphere.
A few years later in 2019, Feddersen presented the Coyote, Fox and Whale mural at Tacoma Ocean Fest. The illustrations of marine life with man-made trash coexisting in the ocean was provocative and was further animated by the experience of the community participating in the creation of the mural by adding color with the handcrafted canyons shaped as coyote bones. I appreciate Ryan's use of animals to tell complex stories about human impact on the environment and the way she involves the community to collaborate with her by adding color to the mural.
Feddersen's mural infuses Native storytelling with a humorous, albeit concerning, accounts about life in the American West; all the while encouraging community collaboration and encouraging action. In 2015, RYAN! presented the first Coyote Now Epic in TAM Studio and it is exciting to see that this project evolved into the major 75-foot mural that stands in TAM's gallery today. It was also an added benefit that Ryan had recently completed an artist residency at the Museum of Glass and was willing to share her new glass baskets in the exhibition. The glass baskets incorporate a number of the visual motifs that are also found in the mural and further speak to conversation efforts and environmental activism, as well as provoking a dialogue about Native basketry as a form of tribal sovereignty.[3]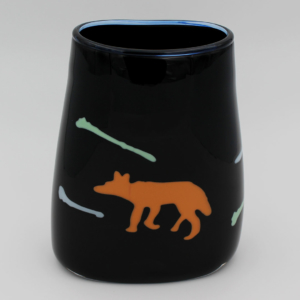 Ryan's work is so inherently different from Audubon's prints and it is that contrast that is especially intriguing to me. There are certainly contemporary even local artists who work in a more similar vein to Audubon's highly detailed realism, but it was not my intention to tell that story. I wanted to provoke the tensions between historical and contemporary American art, and demonstrate how Audubon's desire to share stories about American wildlife provides an important foundation for the modern conservation movements that artists like Feddersen are drawing attention to today.
---
[1] I'd like to recognize Christine M. Babic (Chugach Alutiiq) for her 2016 performance as part of the exhibition Protect the Sacred at Spaceworks Gallery in Tacoma, Washington that was curated by Asia Tail (Cherokee).
[2] This is the same exhibition discussed in the first footnote and also earlier in this blog post regarding Christine M. Babic's performance.
[3] For more on Native woven basketry and cultural sovereignty please see the research of Rebecca Dobkins, Ceara Lewis, Susan Hummel, and Emily Dickey in Cultural Plant Harvests On Federal Lands: Perspectives From Members of the Northwest Native American Basketweavers Association (United States Department of Agriculture, 2016). Last accessed on February 19, 2020.