In ancient Greek mythology, Persephone was the goddess of vegetation and was abducted by Hades, the ruler of the underworld. Ancient Romans adopted her cult. In this work, Nancy Mee takes the Greek and Roman myths and uses them to examine contemporary ideas regarding feminine beauty. Transferring photographs of the Baroque sculpture of the abduction of Persephone onto sheets of glass, Mee suggests that such ideas are fragile.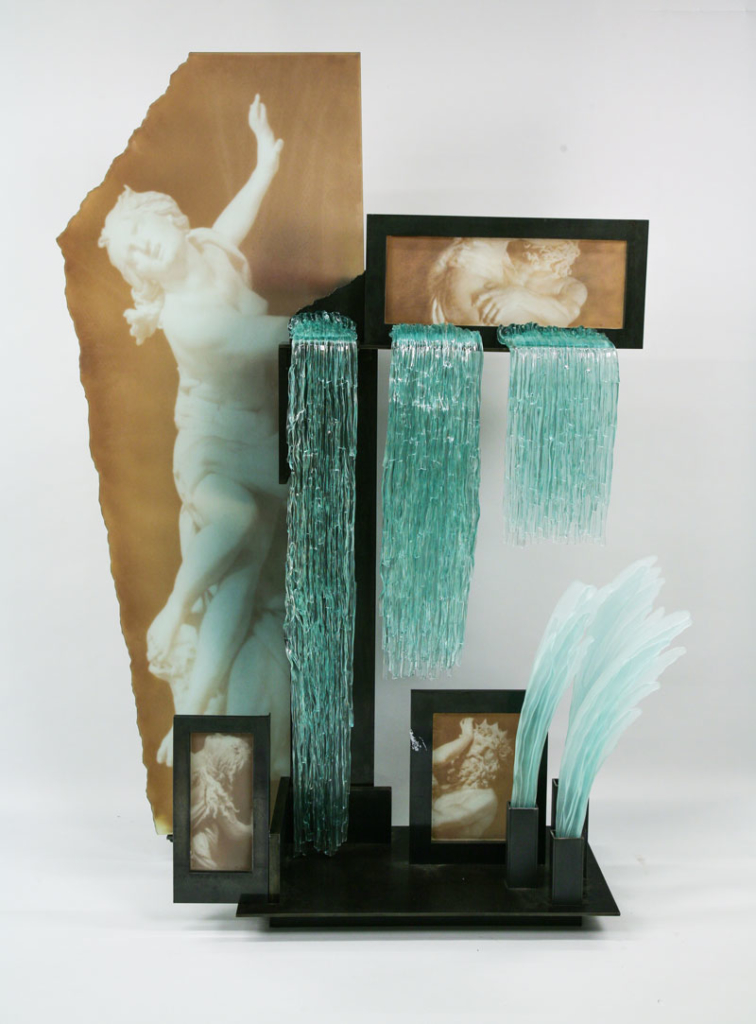 Mee's sculptures combine slumped and sandblasted glass with metal, stone, and photographs. She became interested in glass while working at Pilchuck Glass School in the 1970s. Her works often explore society's deeply ingrained ideas about beauty and femininity. Although glass is a fragile material, by combining it with stone and steel, Mee lends her sculptures rugged strength and imposing physical presence.
Nancy Mee received her bachelor of fine arts in printmaking from the University of Washington in 1974 after study at the American Center for Art and Culture and Atelier 17 in Paris. She began working in glass in the early 1980s, including a residency at Pilchuck Glass School in Stanwood, Washington in 1984. Mee's work has been included in numerous exhibitions both regionally and nationally and can be found in public and private collections, including those of the Microsoft Corporation, Seattle Art Museum, and the Musee des Arts Decoratives, Lausanne, Switzerland, among others. She also has created a number of public art commissions for institutions such as the Swedish Medical Center in Seattle, the University of Oregon Library in Eugene, and the Washington Center for the Performing Arts in Olympia.