I had the amazing opportunity to attend Michael Kenna's seminar at the TAM. To paraphrase, during the talk Mr. Kenna had said that there is no motive or intention behind his photographs except to capture a beautiful image. This really resonated with me at the time and I feel you see that so clearly in his work. Mr. Kenna is such a master of composition and contrast that he is able to create a gorgeous image from something that would appear so ordinary.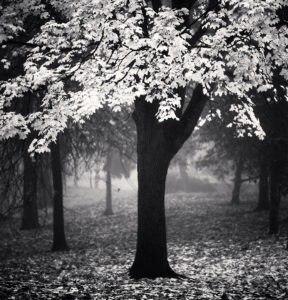 In the case of,
Irving Park Tree, Study 2, Portland, Oregon, USA,
there is both an incredible amount of depth combined with an innate familiarity of place. While looking at this photograph it feels both like I have been there while also appearing transportive and surreal. If anything, Michael Kenna's work makes me stop and appreciate my surroundings for their natural beauty.
Michael Kenna has inspired some of my own very amateur photographs through the years.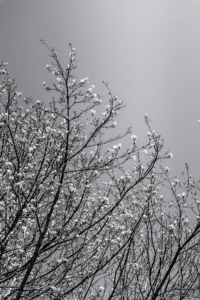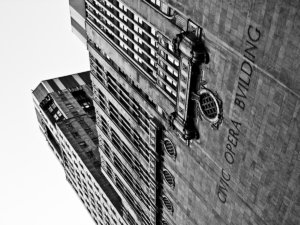 ---
By Addison Gregory, TAM Board of Trustees