Cappy Thompson first began working with glass when she assisted in a small glass studio in Olympia, Washington. When she moved back to Seattle in the early 1980s, she was invited to begin teaching and creating work at Pilchuck Glass School in Stanwood. There she became interested in techniques for painting stained-glass windows and glass vessels and began making works she calls "picture poems." To Thompson, content drives everything, regardless of medium or technique. According to Thompson, "Early in my career I was drawn to the images, symbols and painting of the medieval period – but not just the Christian tradition of Western Europe. I loved the content of Hindu, Pagan, Judaic, Buddhist, and Islamic painting as well." In addition to this historical influence, her figures and stories are drawn from mythology and folk traditions as well as her own imagination.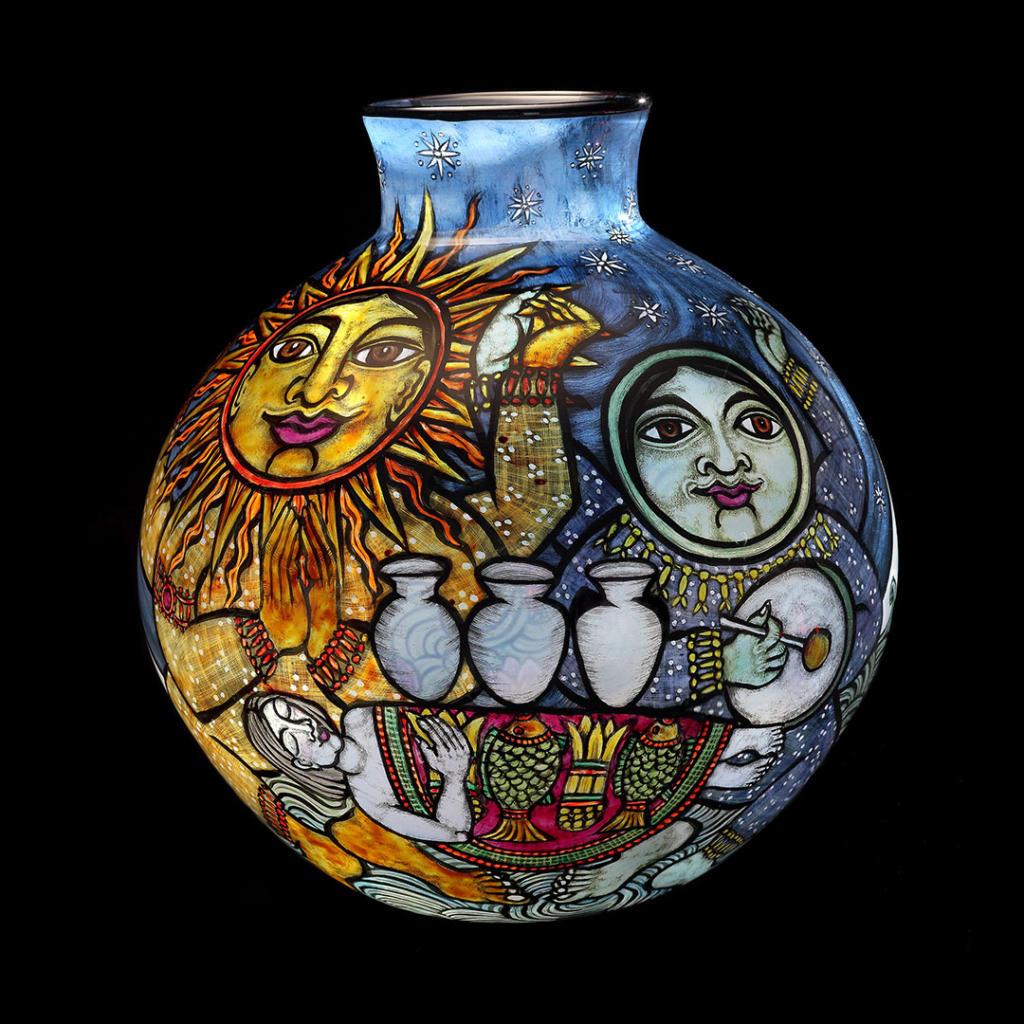 Thompson received her bachelor of arts in 1976 from The Evergreen State College, Olympia, in painting and printmaking; she began working with glass in 1975. She has taught at Pilchuck Glass School in Stanwood, Washington and Penland School of Crafts in North Carolina. Her work has been exhibited across the United States, in British Columbia and in Japan. Her work can be found in numerous collections, including the Corning Glass Museum, Corning, New York; the American Craft Museum (now the Museum of Arts and Design), New York City; the Art Gallery of Western Australia, Perth; and the Hokkaido Museum of Modern Art, Japan. She also has created a number of site-specific installations around Seattle.
Thompson's work "I Receive a Great Blessing from the Sun and the Moon: I Will Be an Artist and Walk the Path of Beauty" is currently on view in Metaphor into Form: Art in the Age of the Pilchuck Glass School.  View more of Thompson's work and pieces by other female artists in TAM's collection online.