---
Haub Family Collection of Western American Art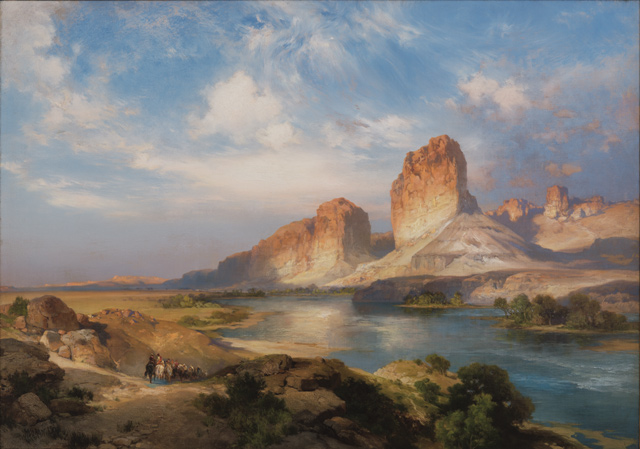 The Haub Family's donation of more than 300 works of western American art, announced in July 2012, has transformed Tacoma Art Museum into one of the leading museums in the country featuring western American art.
The Haub Family Collection of Western American Art is unrivaled in its scope, and contains artwork spanning from 1790 to today. The collection includes prominent 19th-century artists who shaped our views of Native Americans, mountain men, cowboys, and pristine American landscapes, including George Catlin, John Mix Stanley, Thomas Moran, and Frederic Remington. From the 20th century, the collection includes artists who brought modern art movements west and who explored western history and American identity, such as E. Martin Hennings, Maynard Dixon, Robert Henri, and Georgia O'Keeffe. The collection also includes many artists who are active and working today. Contemporary Native American artists Ed Mell and Kevin Red Star take a fresh approach and portray American culture in a modern light, and pop artist Bill Schenck uses humor and satire to challenge long-held assumptions about the American West.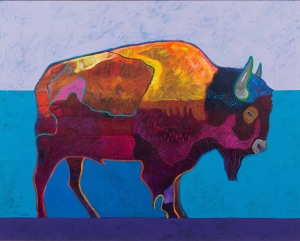 The Haub Family Collection is the only major museum collection of Western American art in the Northwest region. It enables the museum to fully explore the art history of the West and also integrate the Western and Northwest collections. Together, these collections offer a comprehensive understanding of the Northwest region as part of the expanded history of the West and illuminate how that broad history has shaped regional artistic responses.
---
About Erivan and Helga Haub
Originally from Germany, Erivan and Helga Haub have had close personal and business ties to the Pacific Northwest for many decades, and specifically to Tacoma where their three sons were born. Their family business, The Tengelmann Group, is an international company with diversified retail and investment operations in Europe and North America. Their love and passion for the outdoors and the American West inspired the Haub family to become fervent collectors of western American art.
---
---
Thomas Moran (English/American 1837-1926), Green River, Wyoming, 1907. Oil on canvas, 20 x 28 1/2 in. (50.8 x 72.4 cm). Tacoma Art Museum, Haub Family Collection, Gift of Erivan and Helga Haub, 2014.6.88; John Nieto (American, born 1936), Native Affiliation: Apache, Buffalo at Sunset, 1996. Acrylic on canvas, 48 x 60 in. (121.9 x 152.4 cm). Tacoma Art Museum, Haub Family Collection, Gift of Erivan and Helga Haub, 2014.6.89