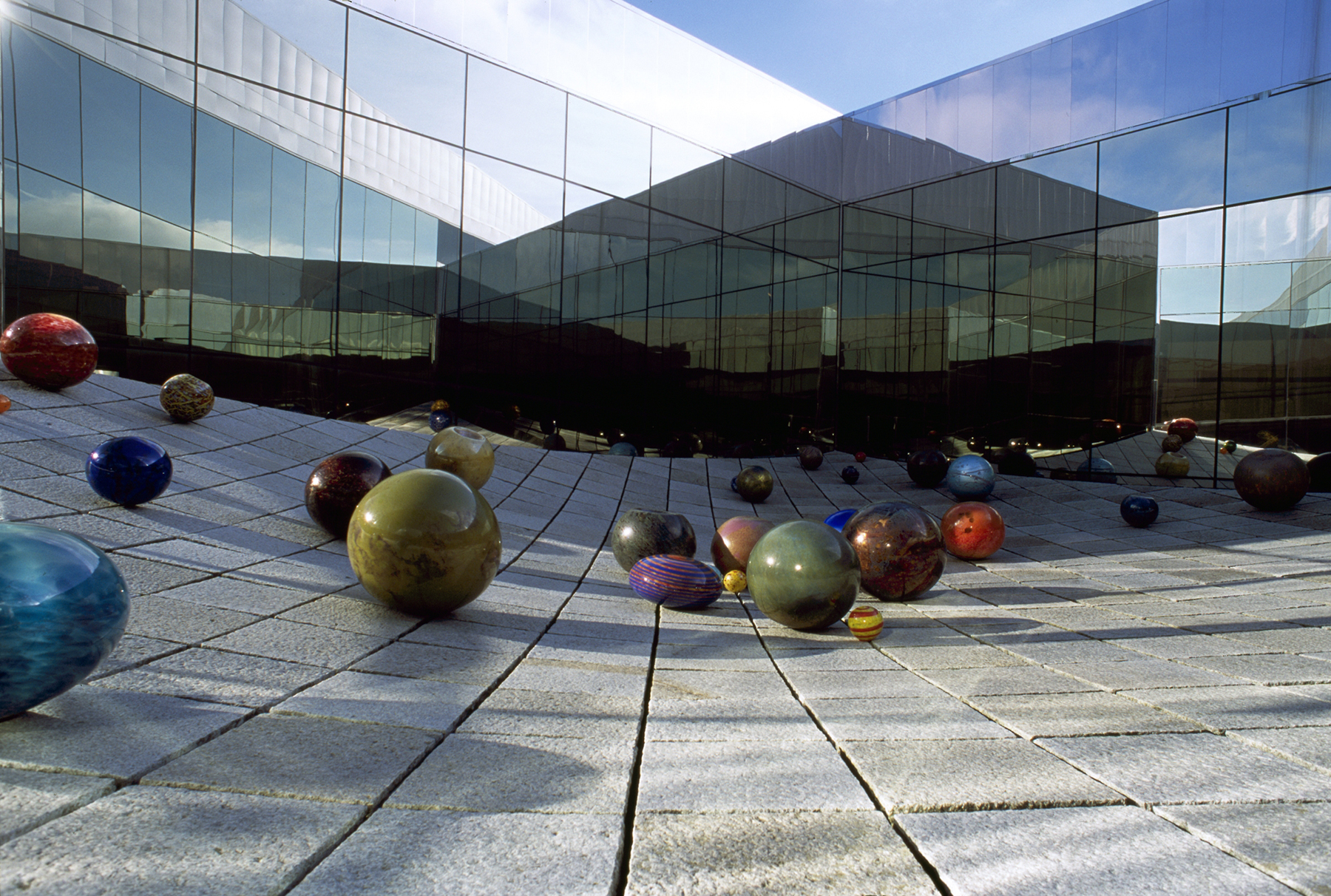 Upcoming Exhibitions
Black Lives Matter Plaza Installation
The Black Lives Matter Plaza mural is designed to express solidarity with the Black Lives Matter movement while celebrating the achievements and contributions of African Americans throughout history. This project is funded by the City of Tacoma and the Tacoma Art Museum through Tacoma Creates, in partnership with the Human Rights Commission's Racial Justice and Equity Committee.
The BLM Plaza Installation Mural will be on extended view in Tollefson Plaza starting summer 2022. Learn more about the BLM Mural Project Tacoma here.
Recent Works by Camille Patha (Working Title)

Renowned Northwest painter, Camille Patha, has been creating work for more than 60 years with a tireless, inventive spirit and endless appetite for experimentation. The forced isolation of the pandemic birthed a new body of work that she has been expanding and refining. This exhibition extends the conversation begun in her popular 2014 retrospective at TAM. It surveys new work created between 2020 and 2022 including paintings and pastels as well as mixed media and sculpture.
This exhibition will be on view at Tacoma Art Museum from March 4, 2023 through September 3, 2023.
The Current; An Artist Award Inaugural Exhibition (Working Title)

"This exhibition will act as an art-filled interactive portal, providing a glimpse into the threads and inspirations that inform the work and values of The Current; An Artist Award program. The Current's inaugural exhibition is an amazing opportunity to extend an invitation to showcase the values, mission, and importance of this work. I am very excited to curate this and share with the public what has come and is to come from The Current" — Victoria Miles, Artist Award Manager
Via a multi-voiced, informative exhibition space, we will create areas that focus upon the fundamental values of The Current: warmth, intimacy, care, community, support, honesty—through artwork, individual and group learning and making activities,  as well as additional programming (yes, including selfie stations ). The exhibition will assert the museum as a care-filled, affirming space. The Current exhibition invites other communities to expand their knowledge and deepen relationships with local Black artists and communities. Exhibition components will provide an in– person experience of The Current's commitment to honoring the contributions of Black artists and experiences in Tacoma as we create transformative relationships that further our investment in black artists as partners at TAM.
The Current; An Artist Award inaugural exhibition will be on view at Tacoma Art Museum from April 15 through October 15, 2023.
---
Interested in sponsoring our exhibitions? Click here to learn more