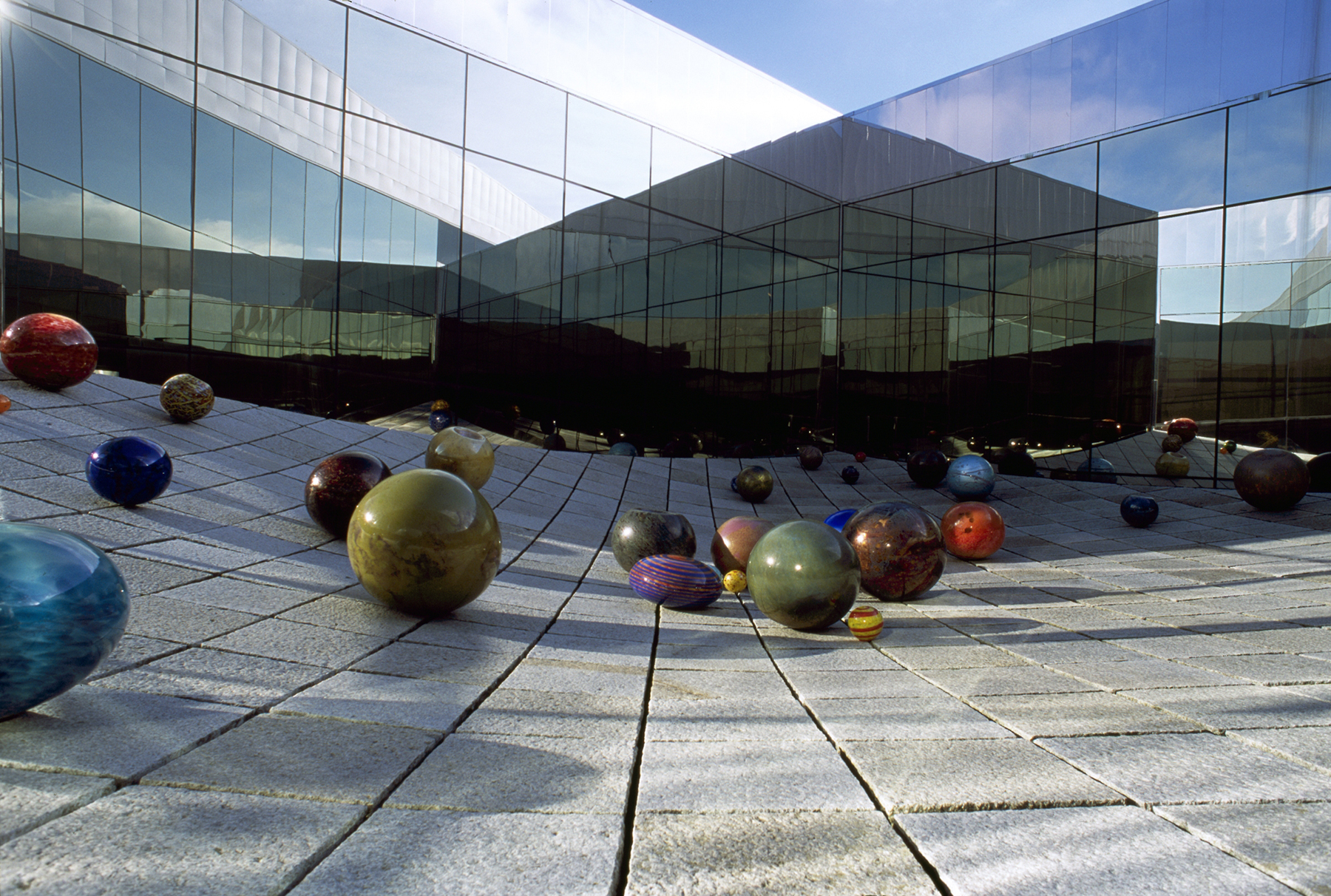 Upcoming Exhibitions
Chihuly at Tacoma Art Museum Reenvisioned
Over the course of his distinguished career, Tacoma native Dale Chihuly has emerged as one of the most prominent American artists of the last century. In honor of his family and his hometown in 1990 he began donating a retrospective collection of his work to TAM, and these works are on permanent view. The presentation has been reimagined to highlight the color, variety, and drama of his sculptural forms. A range of works are featured such as his early Baskets and Soft Cylinders, the Jerusalem and Macchia series as well as Ikebana and Venetians in addition to other forms. Organized by Tacoma Art Museum.
Re-envisioned and reinstalled Spring 2022, the Dale Chihuly Collection at TAM reopens in the Bill and Bobby Street Gallery on May 18, 2022.
Black Lives Matter Plaza Installation
The Black Lives Matter Plaza mural is designed to express solidarity with the Black Lives Matter movement while celebrating the achievements and contributions of African Americans throughout history. This project is funded by the City of Tacoma and the Tacoma Art Museum through Tacoma Creates, in partnership with the Human Rights Commission's Racial Justice and Equity Committee.
The BLM Plaza Installation Mural will be on extended view in Tollefson Plaza starting summer 2022. Learn more about the BLM Mural Project Tacoma here.
Luces y Sombras: Images of Mexico | Photographs from the Bank of America Collection
The photographs in Luces y Sombras reflect a broad span of Mexico's modern history, beginning with the post-Revolutionary era up until the present day. With work by 28 photographers, both native Mexicans and foreigners, this exhibition provides vivid testimony to the character of life in a nation in the throes of reinvention, modernization, and continued change, over the course of the last century. The exhibition reflects many themes embraced by photographers in Mexico: the landscape, urban life, fantasy and, especially among younger generations, gender and invented situations infused with symbolism.
Luces y Sombras: Images of Mexico | Photographs from the Bank of America Collection will be on view at TAM from October 15, 2022 through February 5, 2023.
This exhibition is made possible through the Bank of America Art in Our Communities program.
---
Interested in sponsoring our exhibitions? Click here to learn more