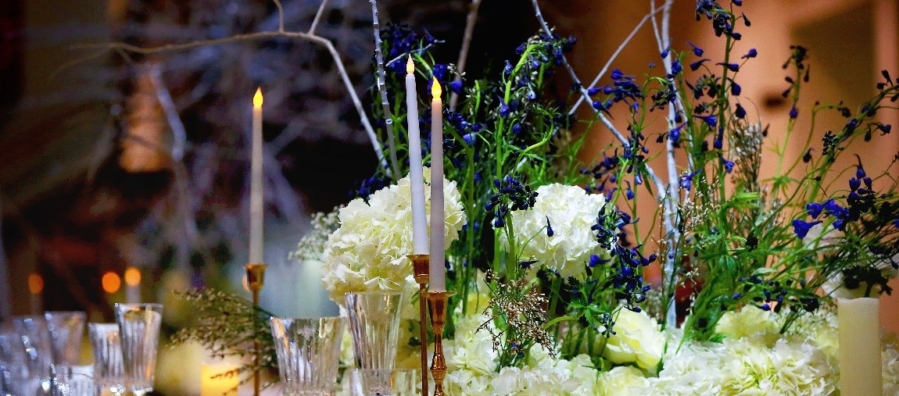 Private Events FAQ
---
How do I schedule a tour to view the venue spaces?
Please contact Angie Jacobsen, Events Lead, at 253-272-4258 x3009 or email ajacobsen@tacomaartmuseum.org
How can I secure my preferred event date?
In order to secure a date, time, and venue space, Tacoma Art Museum requires a signed event estimate and a non-refundable $500 deposit to be applied to the overall event total, due within 10 days of signed estimate. A signed, complete private event contract is required at least 30 days before the event date. The remainder of the event cost is due 14 days prior to the event date.
Can I hold an event during the morning, afternoon, or evening? Are weekends an option?
This depends on your venue choice. Some spaces are available during the hours of museum operation. Some venue spaces are only available after the museum closes at. Yes, weekends are an option and very popular for many events.
What is your cancellation policy?
Within 30 days of the event, the following schedule applies:
Within 30 business days of the event, TAM retains 50% of all monies paid.
Within 20 business days of the event, TAM retains 75% of all monies paid.
Within 14 business days of the event, TAM retains 100% of all monies paid, and any costs incurred in preparation for the contracted event will be billed immediately to the Client.
Is it possible to add time to our function, beyond the standard 4-hours?
Yes. When available, additional time can be included.
What time can I access the facility on the day of the event?
You may access your event space one hour before the specified start time in your rental agreement (unless an alternative agreement has been pre-arranged with TAM's Event Manager). TAM requires that the premises be vacated by all guests at the contracted event end time. Vendors, equipment, trash, and others associated with the event must vacate the premises no later than one hour after the event's scheduled end time as specified on the rental agreement. Additional fees may apply if time is exceeded.
May I decorate my rented space?
Yes, but decorations must be approved by the Event Manager no later than two weeks in advance of your event. For the safety of the art and the museum building, certain décor is prohibited; a detailed Décor Policy can be provided upon request.
Can I bring in my own food, alcohol or catering service?
All food and alcohol must be provided and served by one of TAM's advertised/approved caterers or vendors, or by TAM's talented in-house catering service. The Event Manager can provide a list of approved caterers to choose from. If you have a special caterer in mind that is not on TAM's list, please ask the caterer to contact the Event Manager regarding TAM's approval process. All food and alcohol must be prepared and served by licensed individuals and or companies.
Can I have a rehearsal prior to my wedding day?
Yes. If you wish to rehearse in a specific space, that space can be reserved at no additional cost (if space is available).
Is onsite parking available for my guests?
The parking lots at TAM and Union Courthouse are operated by Republic Parking. We can provide contact information for Republic Parking if you would like to arrange to pay for your guest's parking in advance.
Are there nearby accommodations for our guests?
Yes. TAM is within walking distance of boutique Hotel Murano, Courtyard by Marriott and Holiday Inn Express.
Where can I obtain the general liability certificate of insurance?
TAM's Event Manager can walk you through the process. Often you can get a special event rider through your homeowner's insurance. Other resources include:
Are there any discounts for non-profit or military organizations?
Yes. Both are entitled to a 10% discount on venue fees. TAM sponsors also receive additional discounts. Click here for details about non-profit and military discounts.
---
General Information
Most events must conclude by 11 pm, in time for guest, clients, TAM staff, vendors, and suppliers to vacate the premises by midnight, unless extended time has been pre-approved by the Event Manager.
Event fees are based on a 4-hour event timeline, Tuesdays – Sundays.
Additional fees may apply for use of AV equipment, additional furniture, gallery access, staffing, and other add-ons beyond what is included with the venue rental. Add-ons and additional fees will be specified in the event estimate. Most groups will incur fees beyond basic facilities rental. Any expenses, damages, or cleaning charges incurred by TAM as a result of event attendee or vendor misconduct in the building (accidental or otherwise) will be charged to the client.
---