Photographs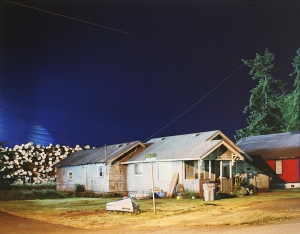 Tacoma Art Museum's photography collection numbers approximately 350 works dating from 1905 to the present and documenting a range of photographic processes from early chloride prints and photogravures to recent digital technologies. It includes core holdings of work by Northwest photographers Ella McBride, Dorothy and Charlotte Smith, Christian Staub, Anne Noggle, and Terry Toedtemeier as well as commissioned works by Bill Jacobson and Matika Wilbur.
Key groupings include:
Early 20th Century Photography
In 2002, TAM began building its collection of work by historical Northwest photographers. The collection has particular strengths in the work of the artists of Japanese descent who founded the Seattle Camera Club in the 1920s and early Northwest modernists, particularly women photographers.
Mary Randlett Collection
Tacoma Art Museum's collection includes 61 photographs by important Northwest photographer Mary Randlett from her two core bodies of work. Fifteen images are from her portrait series documenting the Northwest art community in the 1940s to 1970s. The other 46 are landscape images from around the region.
Michael Kenna Collection
In 2013, photographer Michael Kenna gifted a representative set of 33 of his images from throughout his career on the occasion of his retrospective exhibition at TAM.
Click here to browse TAM's Photography Collection on eMuseum
---
Images:  Eirik Johnson (American, born 1974),  Behind the Bay City Log Sorting Yard, Cosmopolis, Washington, 2007, Pigment print,16 x 20 in. (40.6 x 50.8 cm). Tacoma Art Museum, Gift of Clint Willour, 2010.16.2