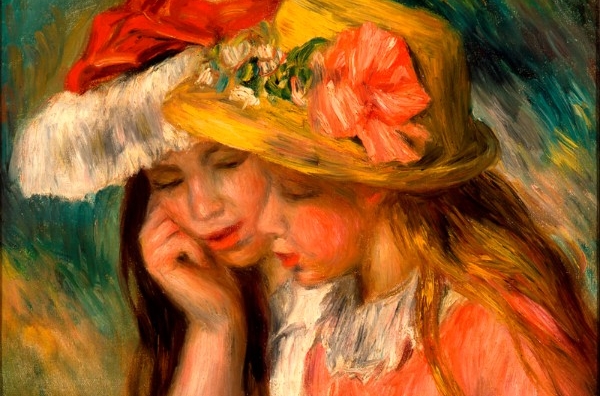 European Art
The European Art Collection consists of around 300 works in all media created by artists who are citizens of Western and Eastern European countries.
Click here to browse works from TAM's collection on eMuseum
Lindberg Collection
A collection of European paintings assembled by Tacoma Art Museum founding members W. Hilding and Isabel Prescott Lindberg was gifted to the museum in 1982. Mr. Lindberg was a founder of the Ladd Logging Company, Director of the St. Paul and Tacoma Lumber Company, and General Manager of the St. Regis Paper Company and active with a number of civic and commercial organizations particularly in the grocery industry.
The gift included 48 primarily French and German paintings from the nineteenth- and early-twentieth-century, acquired by the Lindbergs in the 1950s and 1960s primarily through Lock Galleries, New York. Among them are works by such notable artists as Eugí¨ne Louis Boudin, Edgar Hilaire Degas, Henri Fantin-Latour, Camille Pissarro, Pierre-Auguste Renoir, Adolf Schreyer, and Karl Spitzweg. A visitor favorite is Renoir's oil painting Heads of Two Young Girls [Tíªtes de deux jeunes filles], also known as The Two Sisters [Les Deux Soeurs], and Degas' Dancers, a fan-shaped painting on silk. In 1995, the museum acquired two of Degas' bronze sculptures of dancers to complement the fan painting.
---
Pierre Auguste Renoir (born Limoges, France, 1841; died Cagnes-sur-Mer, France, 1919), Heads of Two Young Girls, 1890. Oil on canvas,  23 5/8 í— 27 1/8 í— 3 inches.  Tacoma Art Museum, Gift of Mr. and Mrs. W. Hilding Lindberg, 1983.1.35.