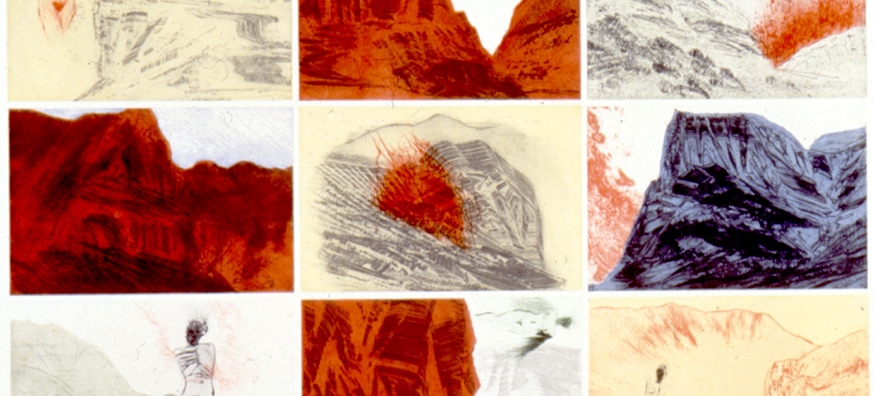 Prints
The museum has made a concerted effort to collect works on paper by important Northwest printmakers such as Thomas Handforth, Virna Haffer, Jacob Lawrence, Glen Alps, Bill Colby, Barbara Robertson, Fay Jones, Jeffry Mitchell, Roger Shimomura, Shirley Scheier, and Michael Spafford, among others. The collection, numbering approximately 900 works, also encompasses a variety of printmaking techniques.
Browse works from TAM's Print Collection on eMuseum
Beta Press Collection
In 2002, Tacoma Art Museum became the repository for the Beta Press Collection. Beta Press was a Seattle fine art press established in 1992 by Marcia Bartholme and Berit Bardarson and in operation until   2002, that worked primarily with Northwest artists. This special collection includes 79 final prints and 335 working proofs with particular concentrations of work by Robert Helm, Judy Hill, Fay Jones, James Lavadour, and Gregory Grenon.
Click here to browse works from TAM's Beta Press Collection on eMuseum
---
Image: Don Tompkins (American, 1933-1982),  Henry Miller, Hoki Tokuda (Commemorative Medal Pendant), 1967, Sterling silver, coin, and synthetic stones, 16 1/2 í— 7 í— 3/8 in. (41.9 í— 17.8 í— 1 cm). Tacoma Art Museum, Gift of Russell and Marjorie Day, 2003.52