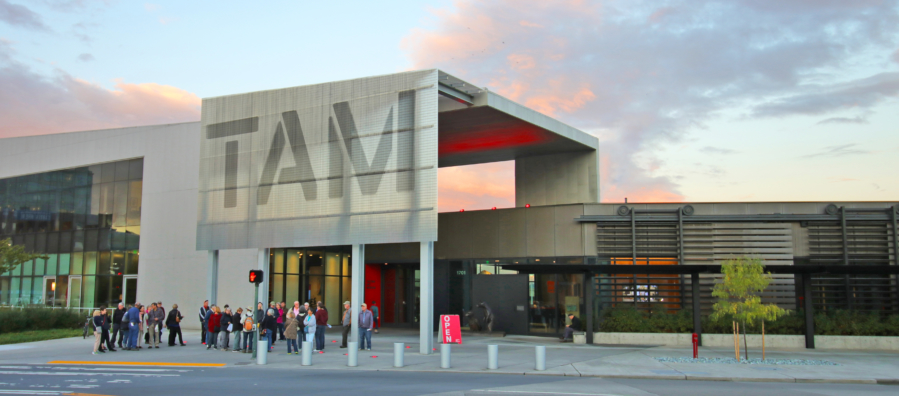 Alerts
Reopening Update
Updated August 21, 2020
Due to the high rates of infection still prevailing within the community, and on the advice of the Tacoma/Pierce County Health Department, Tacoma Art Museum (TAM) will not be re-opening at this time.
"Our first duty is to our community and our staff, and that will always be our prime concern. We are thrilled that Governor Inslee moved reopening museums to Phase 2 and 3, and we look forward fervently to the day when we can re-open. However, we also want to play our part in controlling the community infection rate of COVID-19 so that kids can go back to school as soon as possible and more businesses can open. Many of our most frequent visitors are in older age groups who are more susceptible to this virus. Therefore, for the time being TAM will focus on digital programs," stated David F. Setford, TAM's Executive Director. "At this point in time, on advice from Dr. Anthony Chen from the Tacoma/Pierce County Health Department (TPCHD) and with the steady daily infection and death rates, we do not feel that it is yet safe enough for our staff and visitors to return to the Museum. We will remain in contact with TPCHD on a weekly basis and we are keeping our fingers firmly crossed that the numbers in Pierce County will continue to decline as they have done over the last week or so."
Coronavirus (COVID-19)
updated March 13, 2020
The health and safety of our members, staff, volunteers, and visitors is of the utmost importance. Following the lead and directive of our state health and government officials as a measure to help slow the spread of the novel coronavirus (COVID-19) in our community, Tacoma Art Museum is temporarily closing to the public effective 5 pm on Friday, March 13, 2020.  We will share updates to our operating status on our website and social media channels.
While the building is closed to the public, TAM staff will still maintain our commitment to connecting communities through art. Join us on our digital platforms, including Facebook, Instagram, and Twitter, to continue learning and engaging with the museum.
Despite the temporary closure, the care of our collection, development of educational resources and programs, and the planning of future exhibitions will continue. If you would like to support the efforts of our nonprofit institution while our doors are temporarily closed, please visit our website to become a member or make a donation.
Our heartfelt thanks to all of the healthcare professionals in Washington and beyond who are aiding the ill, working toward containment, and alleviating concerns. Our thoughts and caring extend to those who are suffering as a result of this outbreak.
If events, fundraisers or plans are cancelled at nonprofit organizations that you support, please consider making an online donation.
We appreciate your support.