Unleash your wanderlust and discover art everywhere with TAM National Access Membership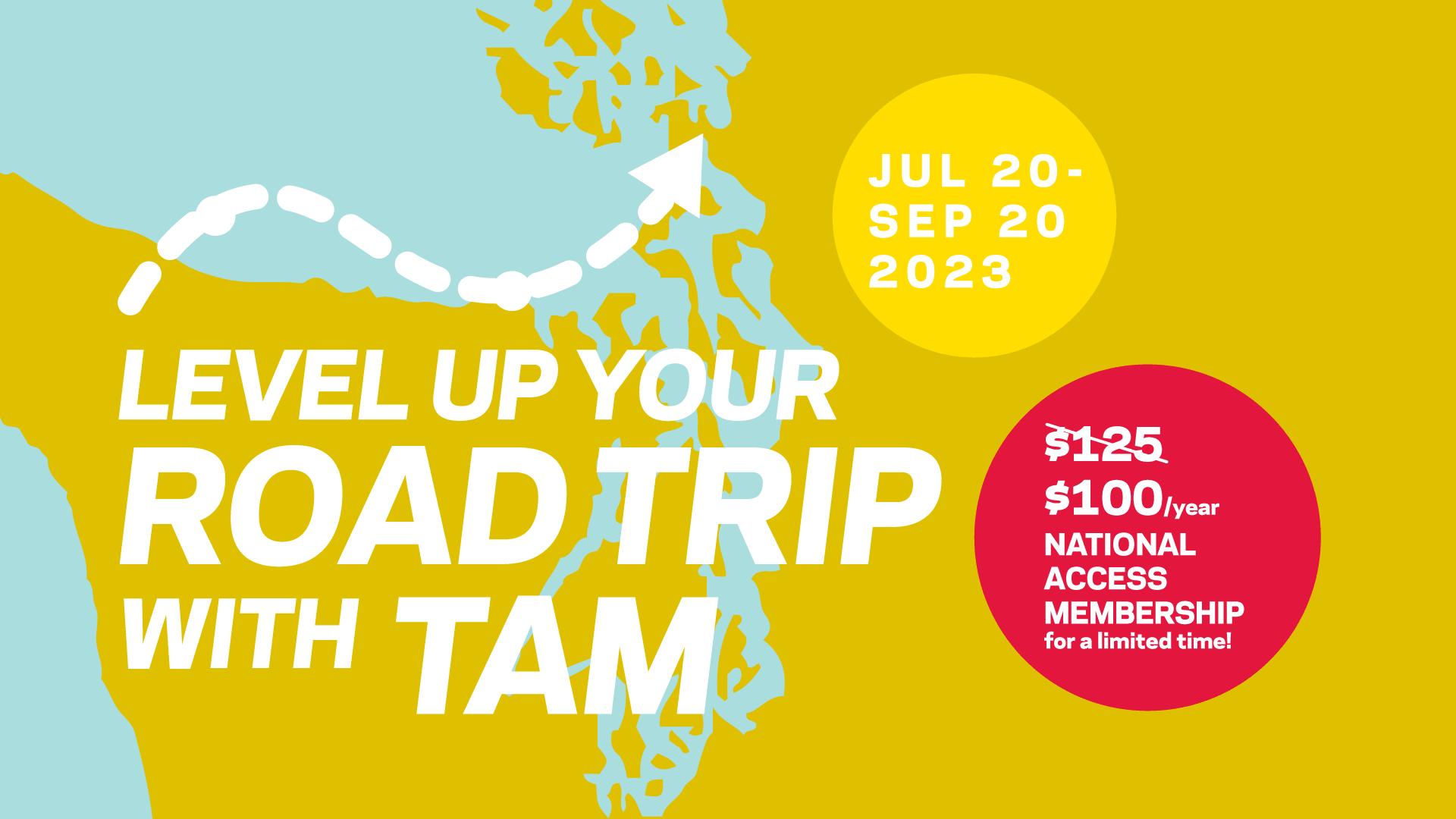 Imagine wandering through captivating galleries, admiring awe-inspiring masterpieces, and immersing yourself in the rich artistic expression spread across the United States – all with the convenience of a single subscription. TAM National Access Membership opens doors to an extensive network of museums, ensuring that a world of art awaits wherever your summer adventures take you.
With your TAM National Access membership, you can turn your vacation into an unforgettable exploration of over 1,000 museums across the United States. For a limited time, the TAM National Access Membership is available for new members at a special price of $100, marked down from $125—saving you $25. The deadline to enjoy the discount is September 20, 2023.
Check out here all the museums you can visit with our TAM Membership.
If you're not a TAM member, now is the perfect time to join us.
Are you interested in upgrading? Contact TAM Staff today! membership@tacomaartmuseum.org /253-272-4258