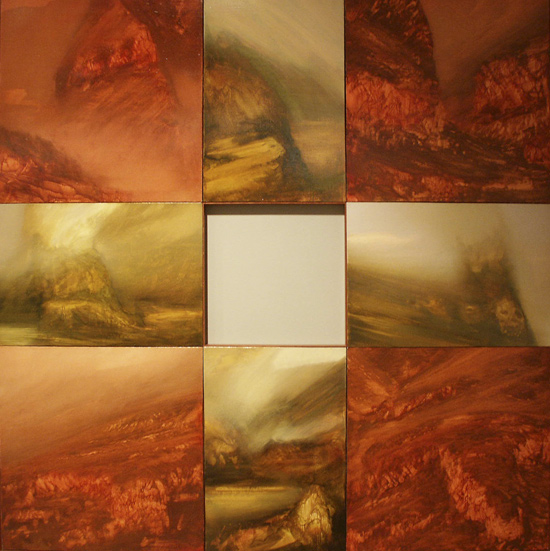 Best of the Northwest: Selected Paintings from the Collection
June 23, 2012 – March 17, 2013
Choosing a selection of works for an exhibition is one of the most enjoyable aspects of being a curator, but it also can be challenging. Tacoma Art Museum's collection of Northwest art includes more than 3,200 objects, but only a small subset can be shown in this gallery. The works on view here are some of the best from our collection of paintings by Northwest artists. Many are familiar favorites, others have not been on view for several years, and some are recent additions to the collection. Ranging in date from the 1930s to today, they reveal abiding interests in the figure, the Northwest landscape, the vocabularies of abstraction, and how approaches to those themes have changed by artist and time period.
Most museums are only able to put about 10 percent of their permanent collection on view at any one time, a frustrating statistic for visitors. Tacoma Art Museum has been working on a variety of projects to make the Northwest art collection more accessible. In the gallery visitors will find a computer station to access eMuseum, our new online collection database.
The museum also is publishing a handbook of our top works from the Northwest art collection that will be available this winter. The paintings on view in this gallery are all included in that handbook; the other works in the handbook can be viewed on eMuseum.
These and other projects help the museum achieve its goal of making the museum's Northwest collection a community resource, not just for information about Northwest art and artists but also as creative inspiration. In the gallery and in the M. J. Murdock Charitable Trust Open Art Studio you'll find opportunities to respond to your favorite works and share them with other visitors, family, and friends.
The collection database project was supported by the Institute of Museum and Library Services, The M.J. Murdock Charitable Trust, the Driscoll Foundation, Herb and Lucy Pruzan, and Jon and Mary Shirley. The Northwest collection handbook was made possible by the National Endowment for the Arts. Tacoma Art Museum is grateful to these generous donors for their contributions.