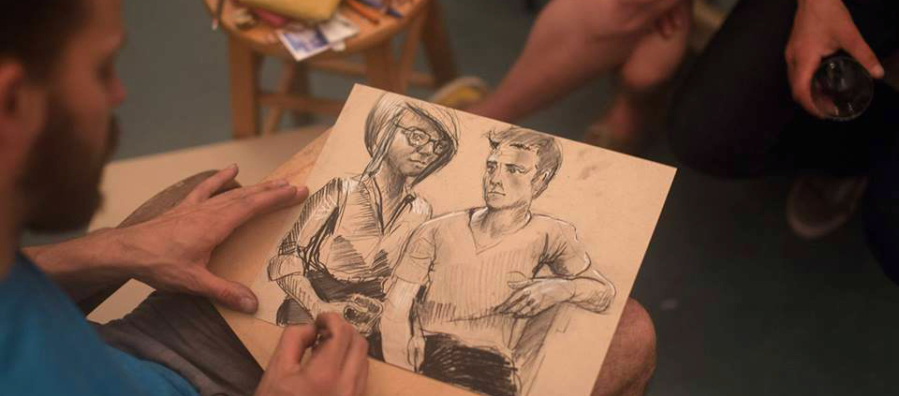 Call for Artists: Bring Still Life Portraits to Life!
Lettuce is looking to hire three artists working in a variety of media to create still life art during a 2-hour session at TAM's December  Third Thursday (12/21).
---
Application Deadline: Friday, November 24, 2017
---
About the Event
Location: Tacoma Art Museum (1701 Pacific Ave)
Time: 5:30 – 7:30 pm (Artist agrees to set up in time for a 5:30 pm start and stay at the program until 8 pm.)
The event includes art for sale, drinks, a food truck, and interactive artwork. Local artists will create still life art inspired by  Two Centuries of American Still-Life Painting: The Frank and Michelle Hevrdejs Collection. While the artist is creating, visitors are invited to purchase raffle tickets to win the artwork. Artists may also vend previously created artwork during the event.
Payment and Promotion
Lettuce will provide a payment of $100 and one free drink ticket on the night of the event. Artist is required to bring their own supplies, and the art that you produce during the event will be raffled off at the end of the night.
Lettuce and Tacoma Art Museum will include your bio and artwork on web and social media platforms.
Eligibility
Applicants must be 21+.
To Apply
Please complete the online form by November 24, 2017 and email  Lettuce253@Lettuce253.com with three images of your artwork, one headshot, and 3-6 sentences that describe you and your artwork.
Questions?
Lettuce is passionate about honoring local artists and showcasing talent in Tacoma. If there is anything else we can do to respect and support you as an artist, please email us at lettuce253@lettuce253.com
About Lettuce
As a playful pun, Lettuce is the beginning of a wonderful sentence: Let Us Create! Let Us Connect! Let Us Collaborate!
Lettuce is an innovative live art event that showcases various mediums from local Tacoma artists. Their  mission is to build a thriving art community through showcasing live art that empowers, inspires, and educates while promoting creative industries. Learn more at www.lettuce253.com
Lettuce 253, art for you and me ; ) video by Kris Crews of Crews Creative w/ music by Off Model (Geoffrey Weeg of Candy Teeth Radio)

Posted by Lettuce 253 on Friday, April 14, 2017
Video and photo by  Kris Crews.