It is with heavy hearts that TAM recognizes the passing of internationally renowned jewelry artist and teacher Nancy Worden on Wednesday February 17, 2021. We send our sincere condolences to her family and loved ones.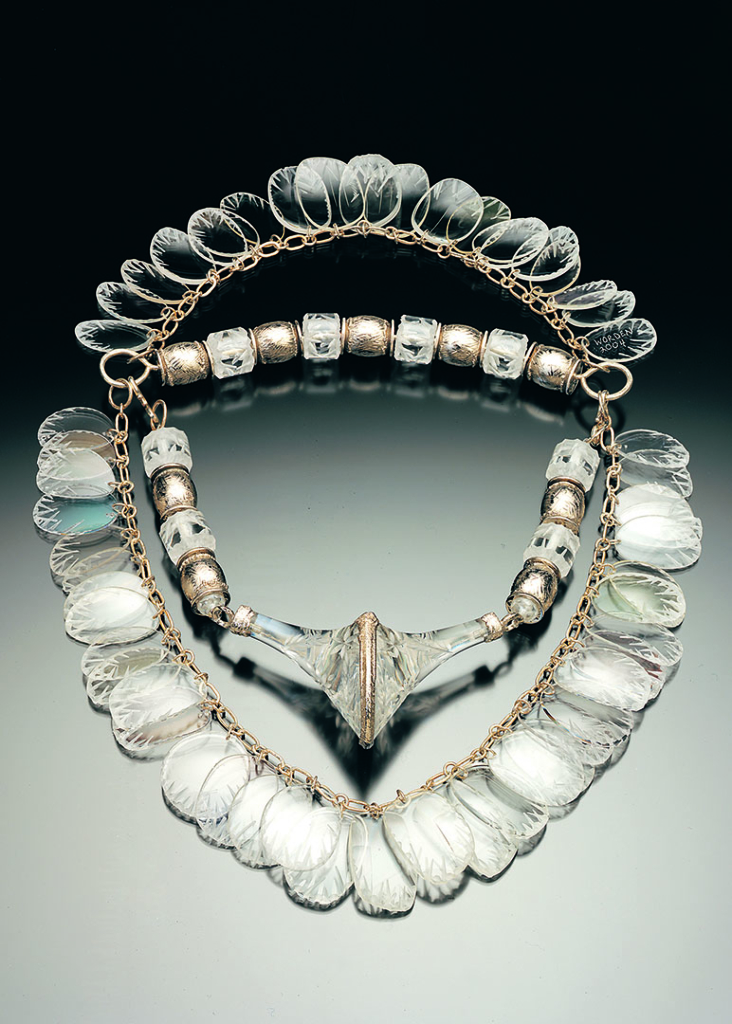 Worden was born in Boston, Massachusetts, in 1954. Her family moved quite frequently, finally settling in Ellensburg, Washington in the early 1960s. As a child, she had access to art materials and experienced many trips to galleries, museums, and theater and dance productions sparking her creativity. She made her first jewelry in high school art classes, studying with Kay Crimp at Ellensburg High School. In her senior year, Worden enrolled in college-level classes at Central Washington State College (today Central Washington University), where she met jewelry artist and professor Ken Cory, who would become an important mentor and key influence on her career. She received her BFA from CWSC in 1977. The following year, Worden was offered a teaching assistantship at the University of Georgia and honed her metalworking techniques with Professor Gary Noffke. That same year, Worden's work was selected for the 21st Sterling Silver Design Competition. This exhibition and publication brought Worden her first national attention. She received her MFA from the University of Georgia in 1980.
Worden returned to the Pacific Northwest in 1981 and worked for the next five years in jewelry retail and manufacturing firms around Seattle. By the mid-1980s, Worden was exhibiting regularly in the Northwest, including Northwest Crafts '88 at TAM. Worden achieved critical acclaim at the national level by the mid-1990s.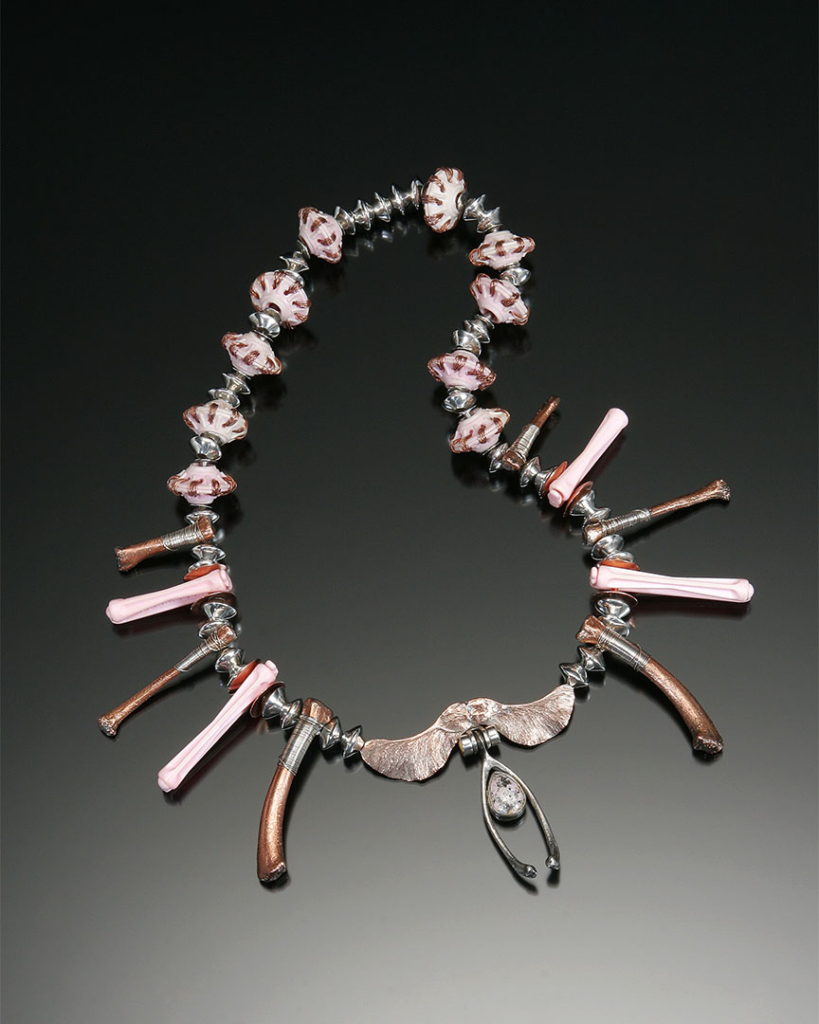 For more than four decades, Worden created complex and engaging jewelry that explored the personal and public dynamics that shape American culture. Her work, using found and reclaimed objects, was often humorous and sometimes challenging. Often responding to specific events in her own life, she touched on a wide range of subjects that reflected universal themes and resonated with a variety of audiences.  Her work has been exhibited internationally and is represented in many permanent collections of museums around the U.S. and Europe, including the Smithsonian American Art Museum; the Museum of Fine Arts, Boston; the Seattle Art Museum; and the Tacoma Art Museum.
In addition to her jewelry, Worden curated and collaborated on numerous exhibitions, and taught several workshops for her peers as well as classes for middle and high school students in the Puget Sound region.