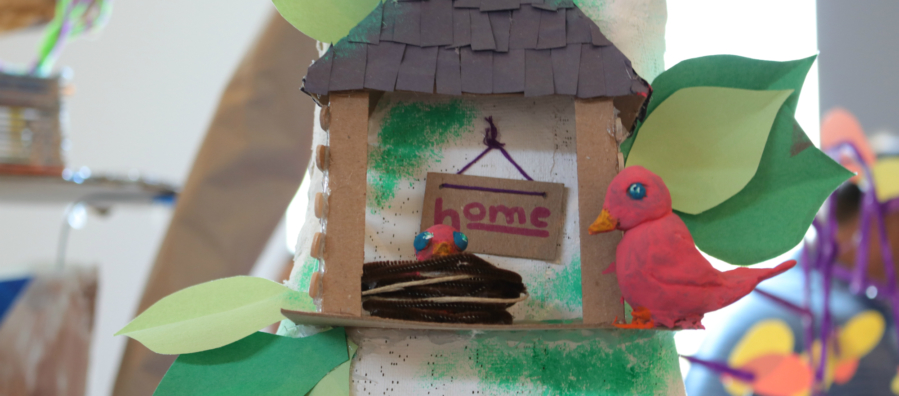 TAM Local Jr. Open Call for Elementary Students
Have you ever wanted to display your art at a museum? Here's your chance!
TAM Local Jr. presents the first-ever Open Call for Elementary Students! Elementary-aged artists (K-5th grade) can submit their art, in any medium, to be displayed in the TAM Local Jr. Elementary Open Art Show from September 20 – October 21, 2018.
All submissions will be reviewed by TAM staff. We are looking for art that fits the show's theme, is creative, and has a thoughtful student-written artist's statement. If your work is chosen, it will be put on display in the M.J. Murdock Art Classroom, with a reception on Thursday, September 27 from 6 – 7:30 pm.
This year's theme is Places We Call Home. What places do you call "home"? Your neighborhood? A relative's or friend's house? A favorite spot in the park? Your hometown? Make a work of art that shows off what's important about your home, your community, or your city.
Want to make art for the show but don't have enough supplies? Come on down to the free TAM Studio, open during museum hours, and use some of ours!
To submit work, fill out the submission form here by September 14, 2018.
Questions? Contact Mac Buff at MBuff@TacomaArtMuseum.org or 253-272-4258 x3009.
---
Middle and high school students, look for your TAM Local Jr. open call in Spring 2019.